Medical Storage Products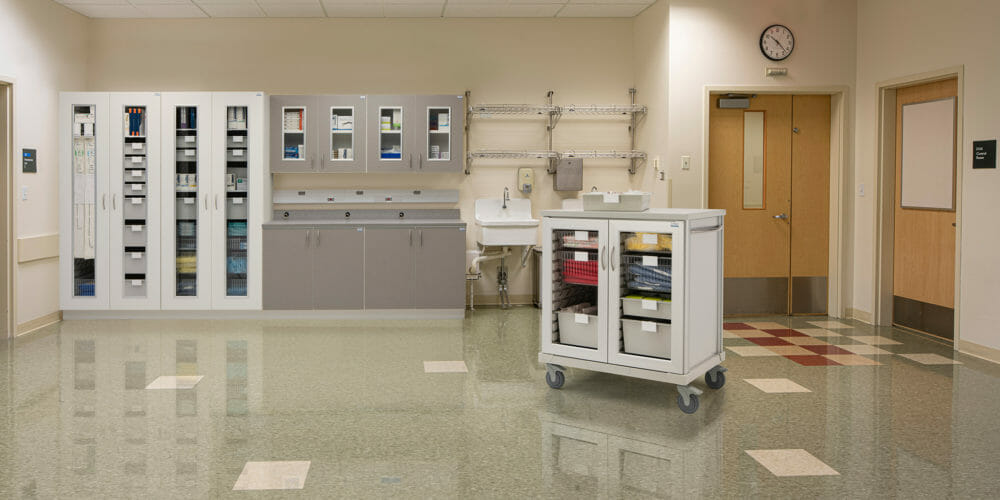 Medical storage stores, moves, and safeguards supplies and equipment to help your staff deliver quality care and your facility run effectively.
Stationary and mobile medical storage can be easily reconfigured by your staff. Our FlexCell modular storage system of trays, baskets, and shelves organize supplies for improved identification, retrieval, and restocking. Trays and baskets are interchangeable among our cart and cabinet offering.