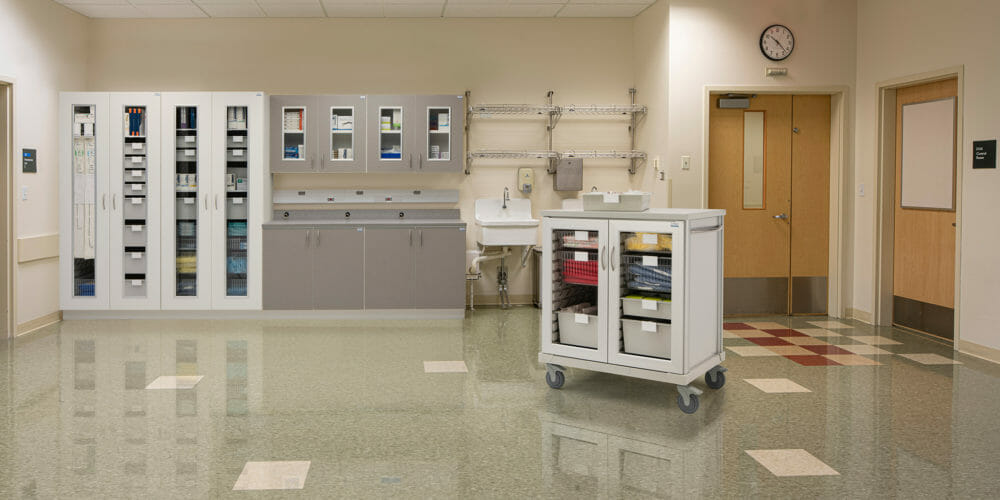 Mobile or stationary medical storage, large or small carts, casework configurations or open storage, preconfigured or build-your-own cabinets, and lock and accessory options…when it comes to medical storage, we've got you covered.
Preconfigured medical carts and cabinets for department-specific supplies and equipment take the work out of specifying storage for any area of your healthcare facility.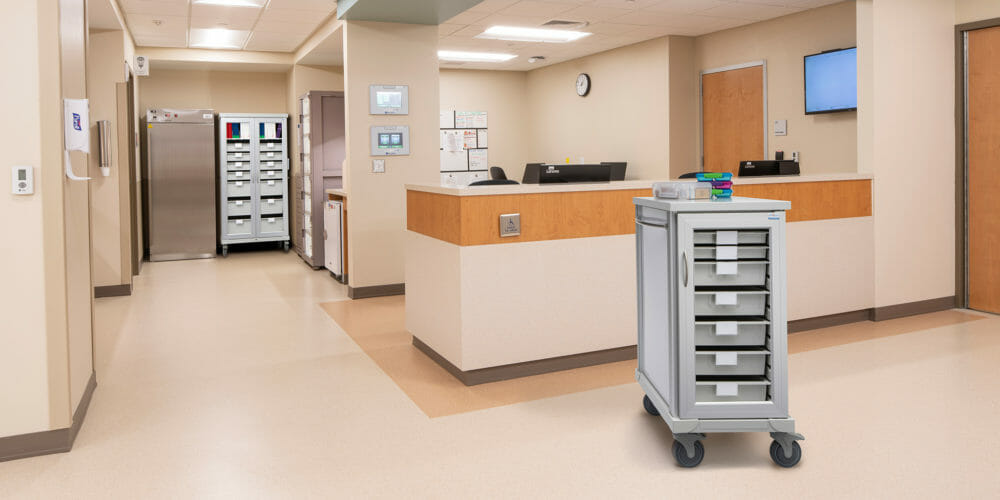 Here is your one-stop shop for all things product related, from brochures and design tools to healthcare storage maintenance guides and GPO contracts.
Healthcare systems would fail without enough medical supplies. The recent pandemic highlighted what can happen when a healthcare facility runs…
Security is one of the biggest challenges facing the managers of any healthcare facility and locking down patient and financial…
InnerSpace's design, engineering, and manufacturing capabilities help you every step of the way.
Looking for solutions that change with your needs? Our modular storage system continuously adapts.
High-density healthcare storage? Carts, cabinets, and open storage maximize interior space.
Supplies and equipment on the move? Mobile medical carts for general storage, departments, and procedure areas.
Needs that require a unique design? We specialize in custom healthcare storage solutions.